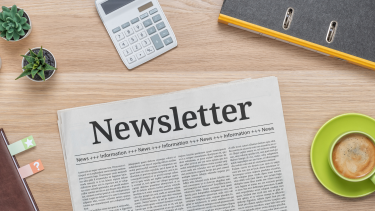 Upcoming Dates to Note:
September 20 – Pizza Lunch - $2.00 per slice – CASH ONLY
September 21 – Ice cream sandwiches and Fudgesicle sale for $1.00
September 21 – Meet the Teacher Night & BBQ - 5-6:30pm
September 22 – Terry Fox Run
September 24 – Deadline to order Coupon Books
September 26 – PAC Meeting @ 7:00p.m. in the library
September 29 – Non-Instructional Day – no school for students
Meet the Teacher BBQ – Thursday, Sept 21st.
We are excited to invite you to our "Meet the Teacher BBQ" on Thursday, September 21st. Here's what you can expect: 
-5:00 PM – 6:30 - Open House to Meet Staff: Feel free to bring your student along so they can show you around and introduce you to their teachers. We'll have helpful Leadership students stationed throughout the building to guide you.  We will also have a BBQ for you to grab a free hot dog (or two) throughout the evening.
-6:30 (in the gym) – Mme. Trudeau and Mme. Bellavance will host an optional information meeting open to all French Immersion parents to discuss our annual Gr. 8 French Immersion trip to Quebec.  For parents of this year's grade 8's, it will start the conversation about the trip.  For curious parents of Grade 6 and 7 French Immersion students, feel free to join us so you can know about this future opportunity.
- Please remember that the main goal of Meet the Teacher Night is to connect with teachers and explore your student's learning environment. Our teachers won't have time for individual discussions about student progress during this event. Parent/Teacher Conferences are coming up (details to follow), and that will be the perfect opportunity to check on your student's progress. Of course, you're always welcome to reach out to your student's teacher to discuss their progress at any time. 
Terry Fox Run
Our school will be doing the Terry Fox Run on Friday, Sept. 22nd.  Please join us and continue the legacy of one of our greatest Canadian heroes. Donate at: https://schools.terryfox.ca/ChiefDanGeorgeMiddleSchool
We are also accepting contributions through SchoolCash Online, with the choices of $1, $2, $5, $10, and $20 increments.   Proceeds from the following fundraisers are going to the Terry Fox Foundation:
September 20 - Pizza lunch - 2$ a slice for a maximum of 2 slices per child. CASH ONLY

September 21 -Ice cream sandwiches and Fudgesicles - 1$ during the eating period.
Thank you for joining us in the fight against cancer! #terryfoxschoolrun @theterryfoxfoundation
Off Ground Walking Field Trip Form
Please ensure you complete the Off-Ground Walking Field Trip Form on SchoolCash online before the Terry Fox Run this Friday.  To sign this permission form, please go to SchoolCash Online: abbotsford.schoolcashonline.com 
Grade 6 Band Sign-up
Approximately 20 Grade 6 students attended the first band class last week but have not signed up with their instrument choice.   If you would like to sign up your child for band, please click the link below ASAP:
https://forms.office.com/r/zVKBu5H1kE
SchoolCash Online
ALL CDGMS fees and permission forms are now done through SchoolCash Online.  Our teachers and office staff will no longer be accepting cash from students for school fees, athletics fees, field trips and yearbooks.  If you must pay cash, please come to the office, and speak to Ms. Garrison.  To register for SchoolCash please go to:  abbotsford.schoolcashonline.com.   Step-by-step instructions are on our website, under the "Parents & Students" tab, click on "School Fees".   If you need assistance registering with SchoolCash please contact Ms. Garrison in the office and she can help you. 
Student Fees
The Student Activity Fee is $30 for this school year. This fee is required from all students to cover costs of guest speakers, student cards, school events, student recognition, student leadership, planners, lock, and locker rental.  Fees are to be paid online at abbotsford.schoolcashonline.com
Student Consent Forms
All Student Consent Forms are available online through SchoolCash Online: abbotsford.schoolcashonline.com.  The forms listed requiring signature are:
Rules Regarding Student Lockers -Conditions of Use (AP 331-1)

Photograph/Video Media Consent Form (AP324-1)

Request for Email Consent Form (AP336-2)

Extracurricular Athletics Consent and Participation Agreement (AP 308-6)

Information and Communications User Agreement (AP 417-2)

Off Ground Walking Field Trip Form – Due Friday, Sept 22nd
These forms can also be found on the CDGMS website https://chiefdan.abbyschools.ca/ under the "Parents and Students" tab, click on "Student Consent Forms".   Please complete these forms by September 30th, 2023.
Chocolate Sales
We are nearly finished with the chocolate fundraiser and have our last 60 bags in the hands of our students. If you have unsold chocolate at home or money yet to be handed in, please return those to Mme Bellavance in the MPR by Wednesday of this week so that we can wrap up our fundraiser. Thank you!
Aladdin
Aladdin auditions start this week! Monday to Thursday from 2:30-3:30PM in the band room. Sign-up sheet is outside of Mme Bellavance's room! Students have 3 minutes to audition. Students should have the audition script memorized, they should have their permission form in hand, and be ready to sign the song, however, the song does not need to be memorized. We have 3 weeks of auditions, and then selections will be made by mid-October.
PAC Coupon Book Fundraiser
Another school year, another great fundraiser with The Great Little Coupon Book company. There are some old favourites (Bridal Falls is a big one) as well as some newer ones like COBS bakery. The books are now $15 each with the PAC making 50% back. All books must be ordered through SchoolCash Online at https://abbotsford.schoolcashonline.com/ by Sunday, September 24th. Please note that there is an Abbotsford/Mission Book or a Chilliwack/Sardis Book.  Books will be delivered on Mondays.
Posted: September 11, 2023 - 9:09am
Expires: September 26, 2023 - 11:59pm